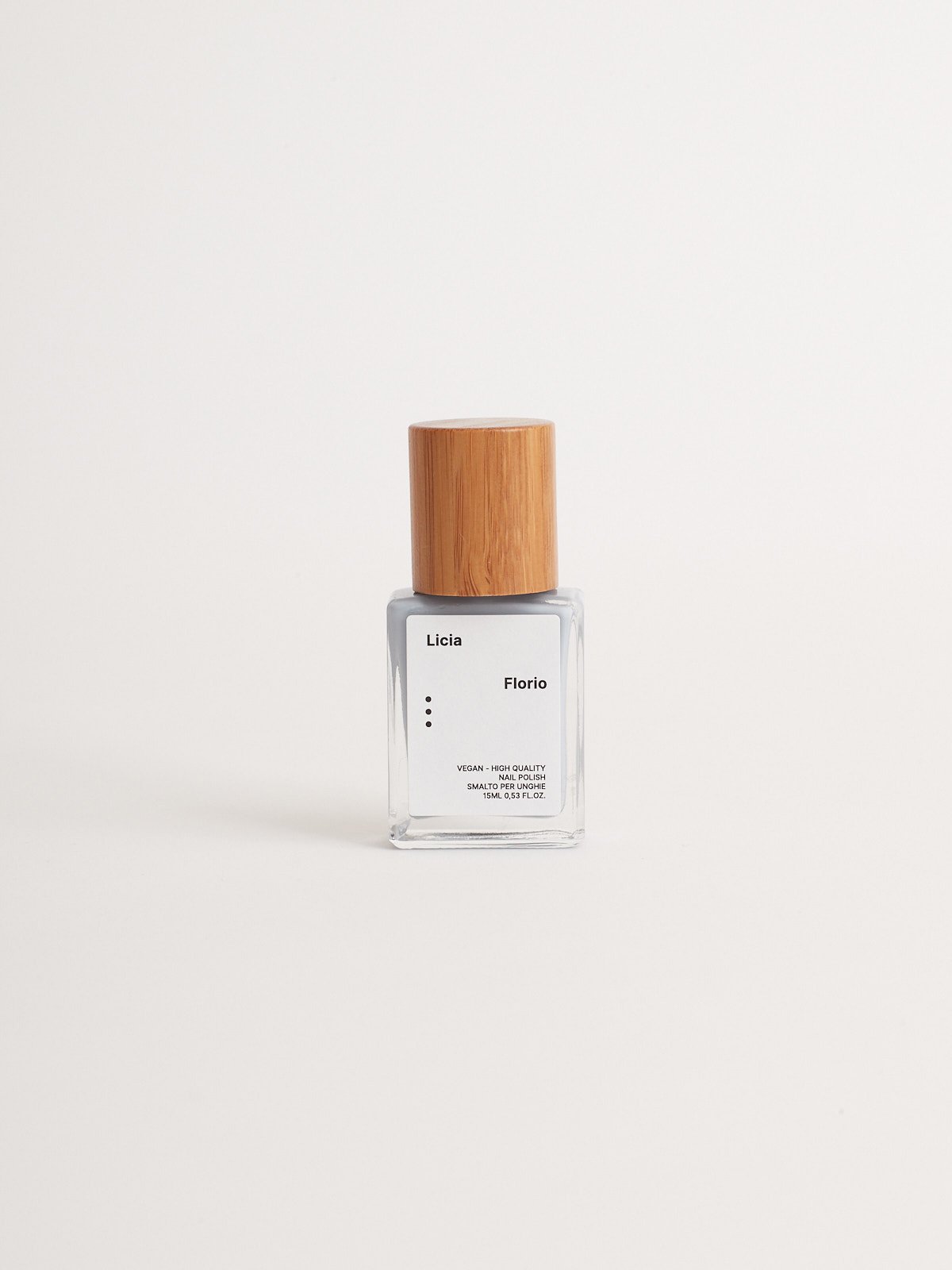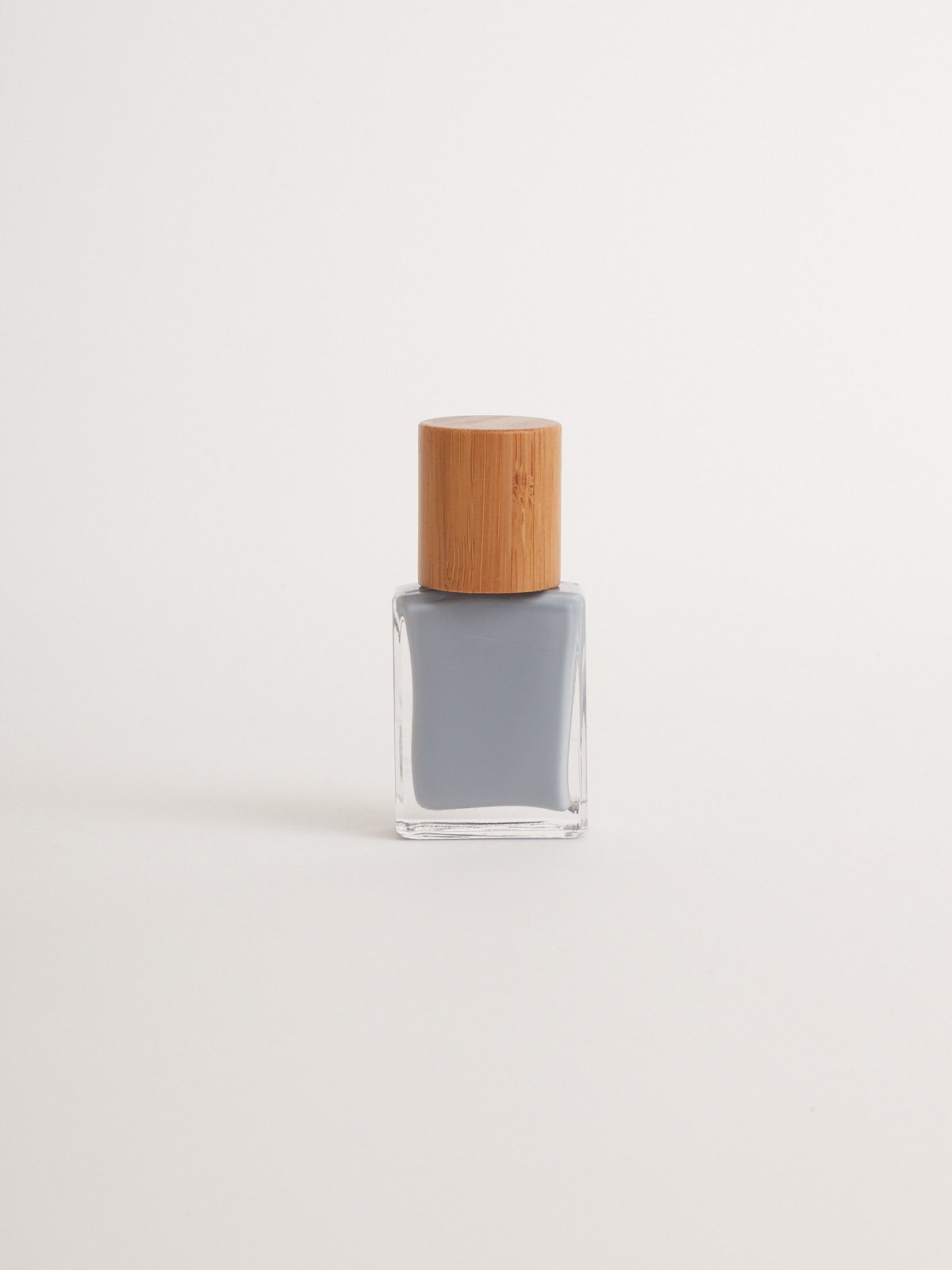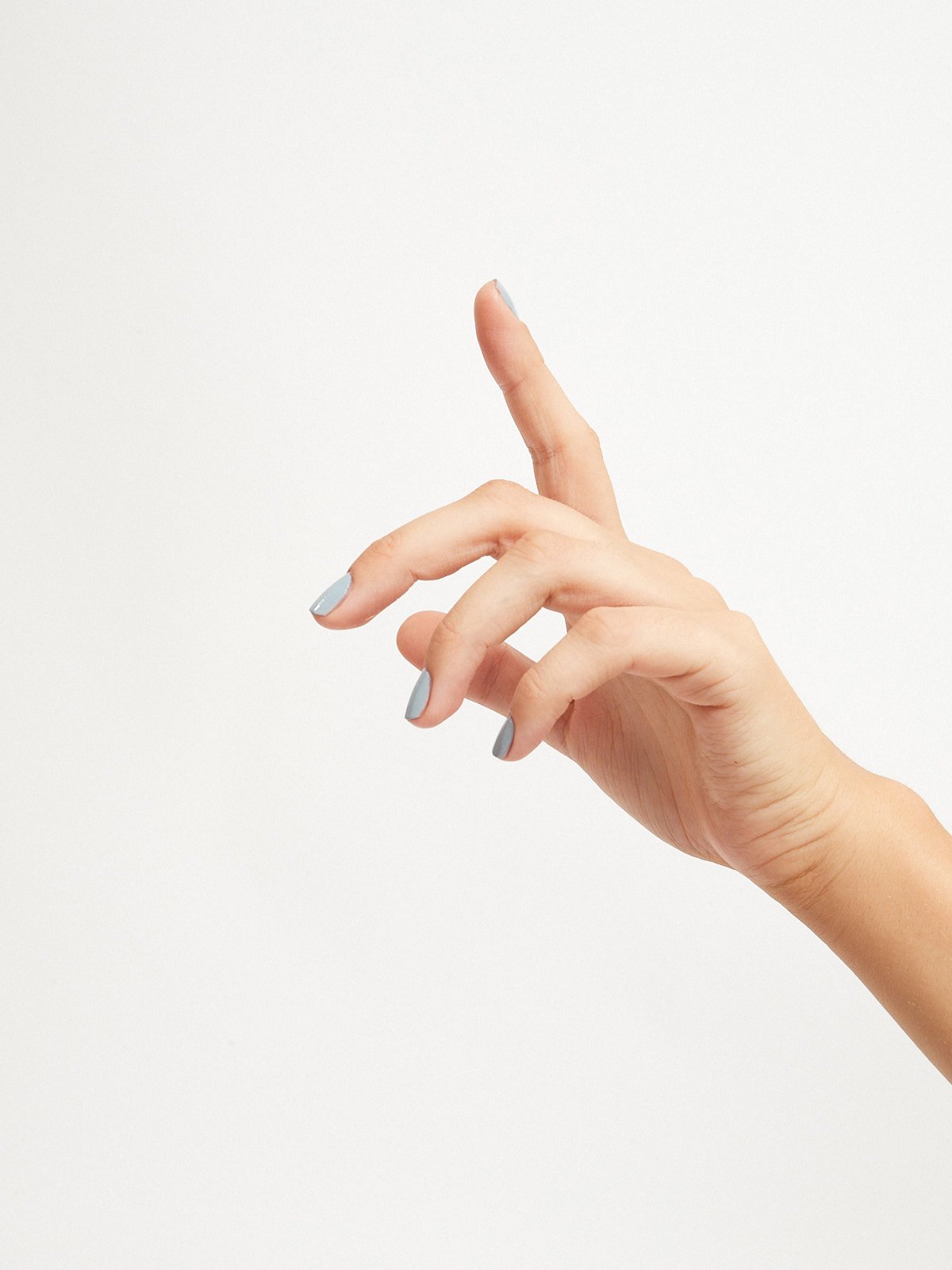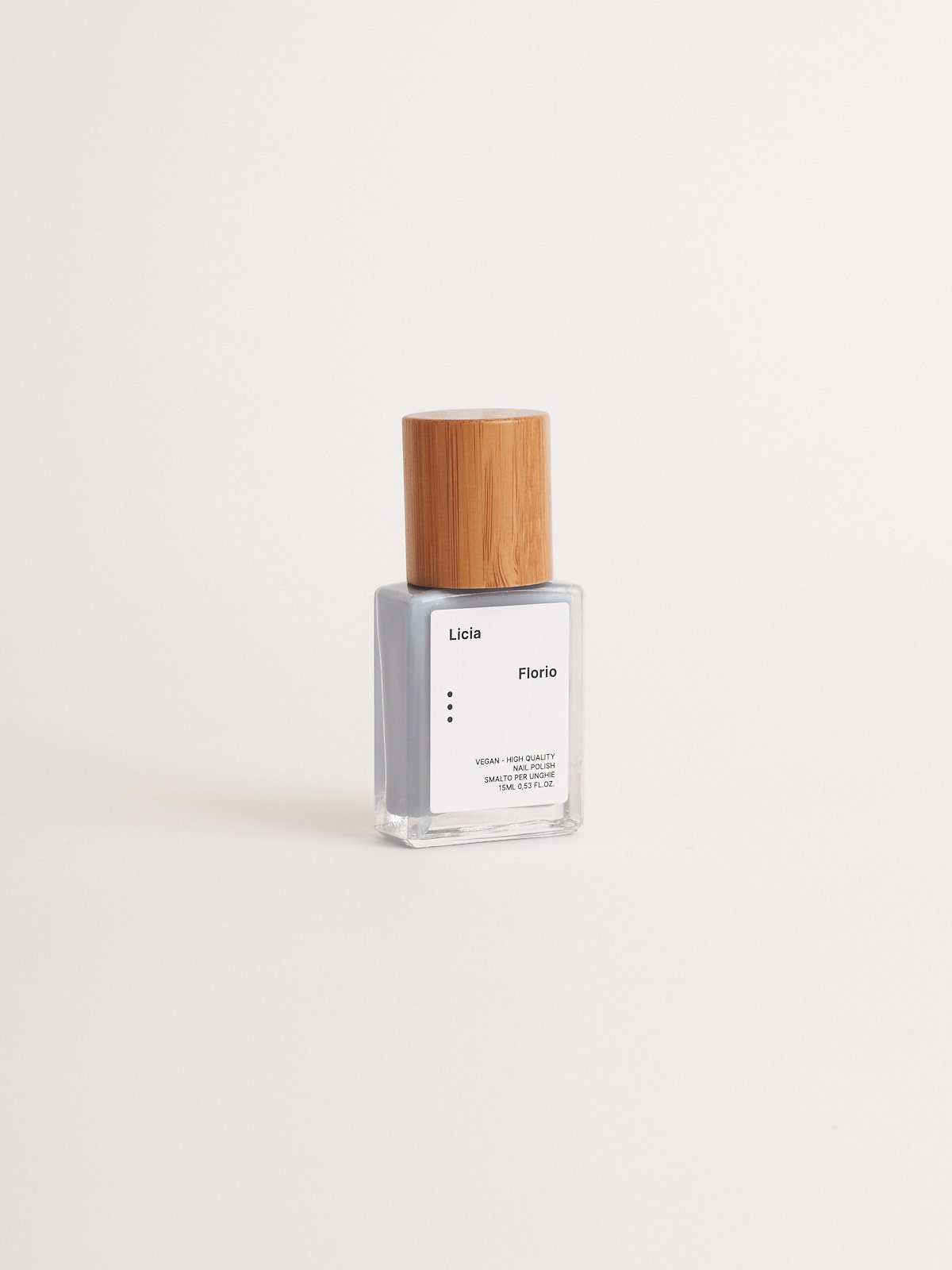 Sucre Nail Polish - Licia Florio
100% vegan
A blue as pale as the mist on the beach at the sunrise. Smooth jazz.
Licia Florio high-quality nail polishes are toxic-free: without unnecessary or harmful ingredients.
They are vegan, cruelty free - not tested on animals - and 100% made in Italy.
 
Instructions for use
For a long-lasting manicure make sure the nails are oil free before you apply your nail polish. Apply two coats for the most flawless color. Starting from the center of your nail, apply a fine coat from the nail bed to the edge. Repeat for a shiny finish and rich color.
Composition and Care
The exclusive toxic-free formula is formulated without toluene, formaldeide libera, dibutil ftalato, camphor, benzene, xylene, formaldeide resina, trifenil fosfato, ketones, phathalates, polyurethane, petrochemical solvents, polyurethane film-formers, parabens, mercury, lead, FD&C, coal tar, gluten, wheat by-products, aromatic, hydrocarbons.
"It's simple. We are responsible for what we wear on an everyday basis and what we decide to adorn our bodies with.
We are focused on the ideals of wellness, we believe that wearing nail polish is a ritual, that will ground you, that will give that precious time, just for you.
It's a simple gesture and it's something for yourself.
We embrace and emphasize the natural beauty that is in all of us, our colors are always soft and warm and will perfectly match every skin tone."