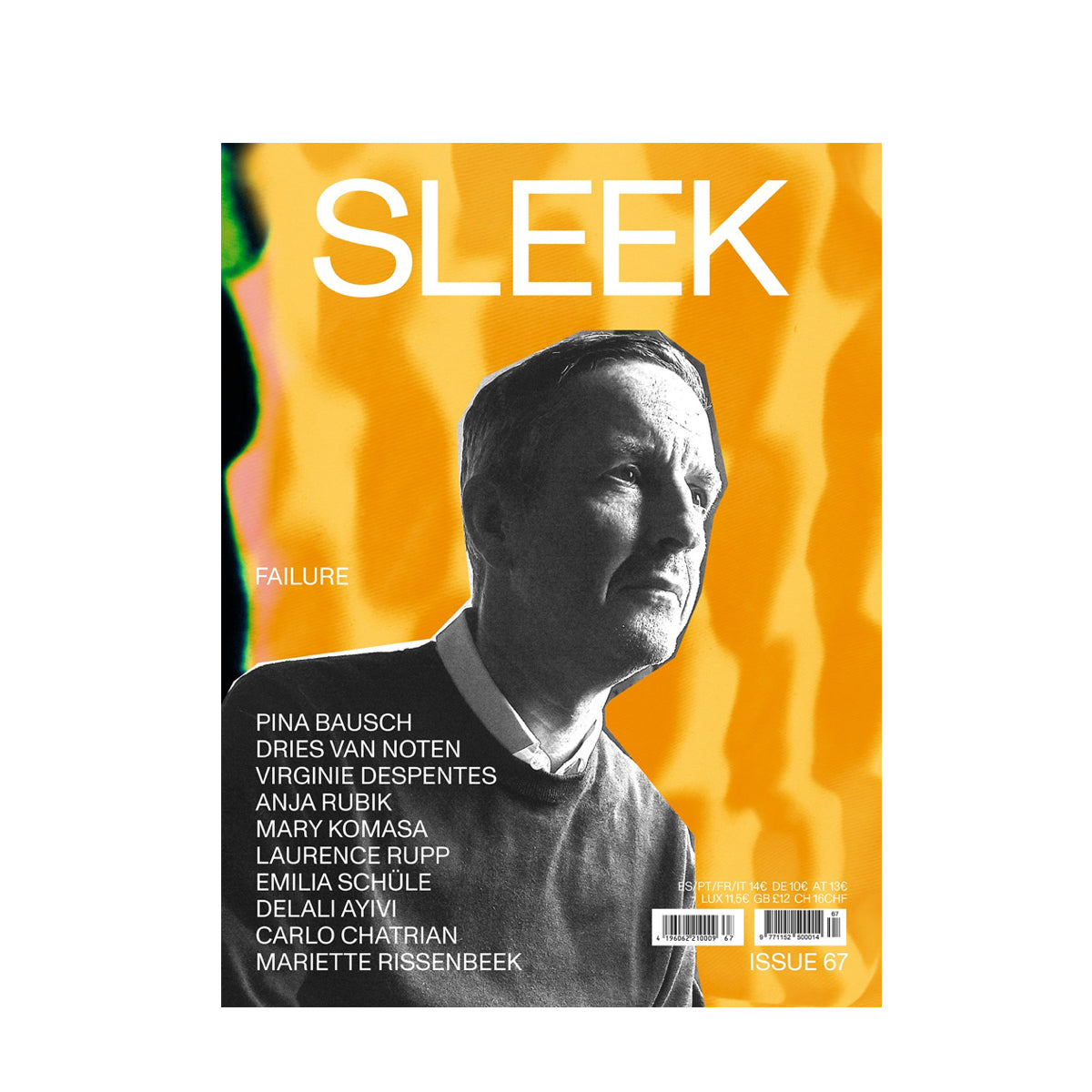 SLEEK Issue 67 - The Failure
Introducing the winter 2020 edition of SLEEK - the Failure issue!
SLEEK 67 confronts the harrowing reality of failure—in definition, lived experience and the integral role it can often play in future success. The issue investigates the work of those who refused to accept setbacks and missteps as a definitive condition including Pina Bausch, Dries Van Noten, Virginie Despentes, Anja Rubik, Mary Komasa, Laurence Rupp, Emilia Schüle, Delali Ayivi, Carlo Chatrian, Mariette Rissenbeek and Hassan Hajjaj.
In a rare interview, cover star Dries Van Noten reminds us that: "nature always knows better" as he discusses his SS21 collection, a virtual showcase that included a fashion film by Viviane Sassen and artwork by avant-garde artist Len Lye.
You'll also find previously-unseen images of dancer and choreographer, Pina Bausch; a deeply reflective conversation with actor Laurence Rupp and the backstory of French writer, director and feminist, Virginie Despentes's defiant ethos.