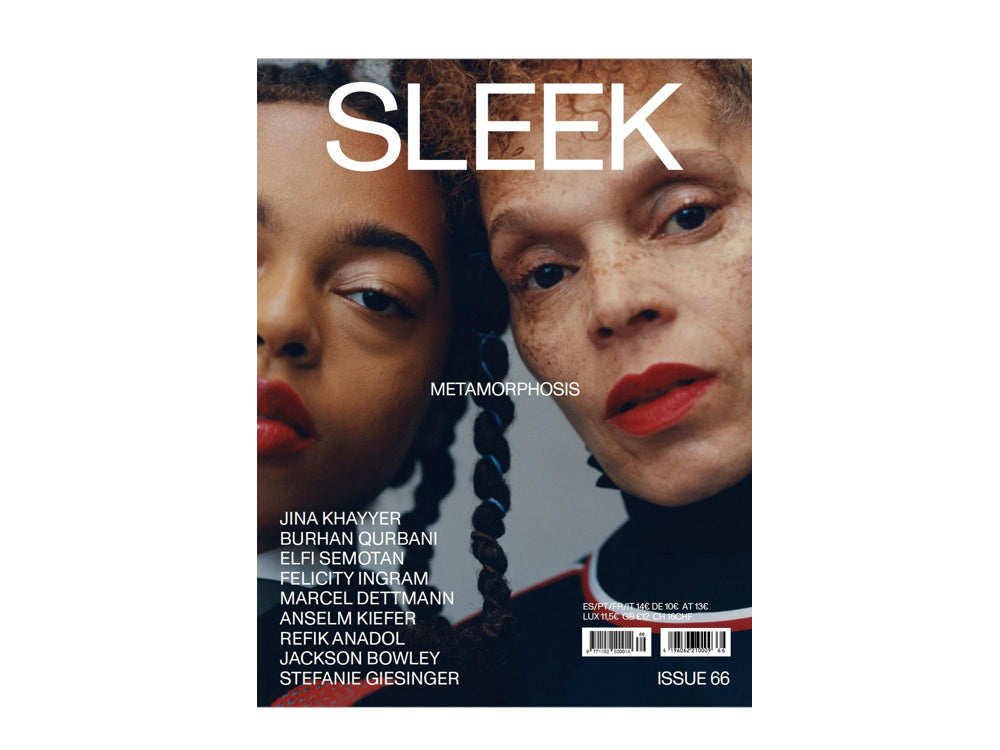 SLEEK Issue 66 - Metamorphosis
Introducing the autumn 2020 edition of SLEEK - the Metamorphosis issue!

SLEEK latest issue deals with the deluge of change to our foundations — personal, societal and symbolic — that have occurred in the immediate aftermath of a global pandemic. Honest but centred with optimism, the issue spotlights creatives of all typologies including Jina Khayyer, Burhan Qurbani, Elfie Semotan, Marcel Dettmann, Anselm Kiefer, Refik Anadol, Jackson Bowley and Stefanie Giesinger.

The cover for the Metamorphosis issue features mother and daughter Lisa Elde and Djenaba Elysium shot by Felicity Ingram in full Prada looks styled by Lorena Maza for a visual that champions unity during quarantine.
All proceeds from SLEEK #66 will be donated to GLADT e.V. — a Berlin-based black and queer PoC organisation working to address the overlaps of racism, sexism, trans*- and homophobia, and ableism. SLEEK also encourages anyone in a position to do so to follow suit.