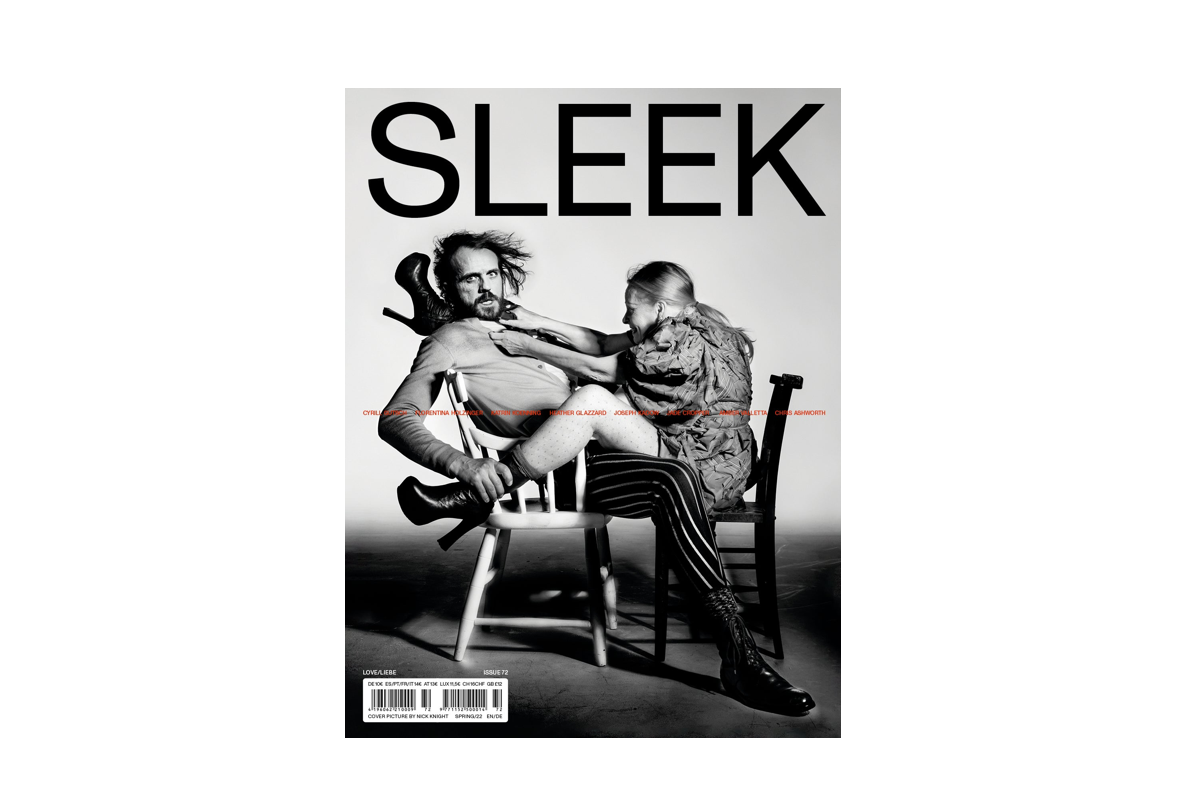 SLEEK #72 - The Love Issue
Love Questions - Love Numbers - Love Words - Love Novels - Love Interviews - Love At First Sight - Love Family Album.
Cyrill Gutsch, Florentina Holzinger, Katrin Koenning, Heather Glazzard, Joseph Kadow, Jade Cropper, Amber Valletta, Chris Ashworth and many more.
Cover: Andreas Kronthaler and Vivienne Westwood by Nick Knight.