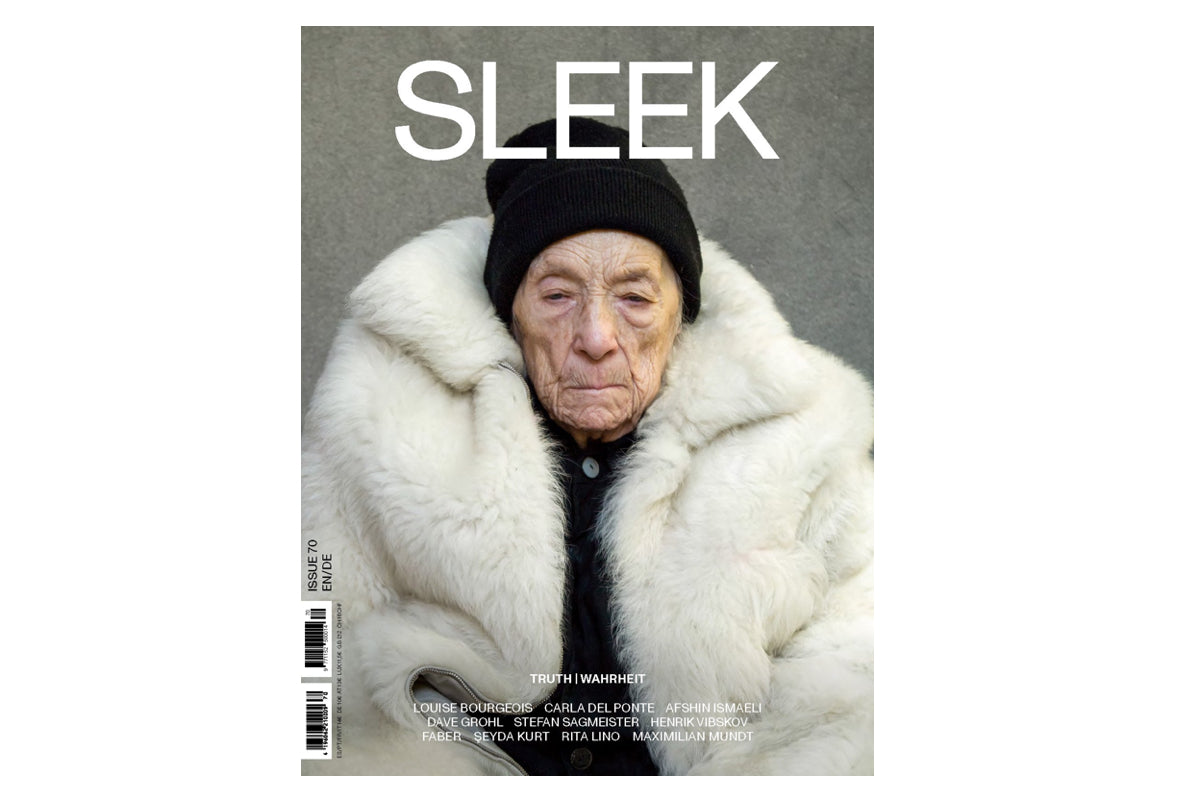 SLEEK #70 - The Truth Issue
Introducing the September 2021 edition of SLEEK - The Truth Issue.


PUBLISHER'S LETTER

Dear friends of

SLEEK

,

At the moment it sometimes seems that we can't keep up at all. We are in turbulent times. Many things are no longer as we knew them, many things demand completely new qualities from us. Every day we receive information that makes us think – sometimes, it even makes us fearful.

That is why we long for a truth that helps us to 'classify' and comprehend what is going on. This is a deeply human reflex. Truth is one of those things. There are very few words that possess such deep, human, historical significance.

It's about true friendship, true love, recognising and uncovering connections, the truth behind truth, its power, and always about ourselves. And quite often we end up with beliefs generated by many different types of media as well as a variety of protagonists and channels. And these beliefs are then thrown out loudly in the hope that they will become truth.

In the September issue of

SLEEK,

we go in search of the truth. To do so, we engage in conversations, find stories, hear views, recognise possibilities, and find personal truths. Truth is an aspiration and a pillar of our responsibility.

The great artist Louise Bourgeois put her entire life at the service of consistent transparency. As part of this endeavour, she embarked on a lifelong dive towards truth, exposing everything covering it with a mixture of ruthlessness and deep humanity. We honour this courageous and highly inspiring woman with a story.

In these pages, we are also joined by internationally-successful designer Stefan Sagmeister (with whom we enjoyed a 14-day email exchange on this topic, published here), the multi-creative talent Henrik Vibskov, Carla del Ponte (where we talk about the sad truth in Syria) and director Daniel Sager, whose spectacular documentary

Behind the Headlines

will soon be released in cinemas. 

I hope that while reading this issue, you might also encounter the truth – or at least be able to recognise it.  And take care of the truth, because as my parents used to say, "lies have short legs".