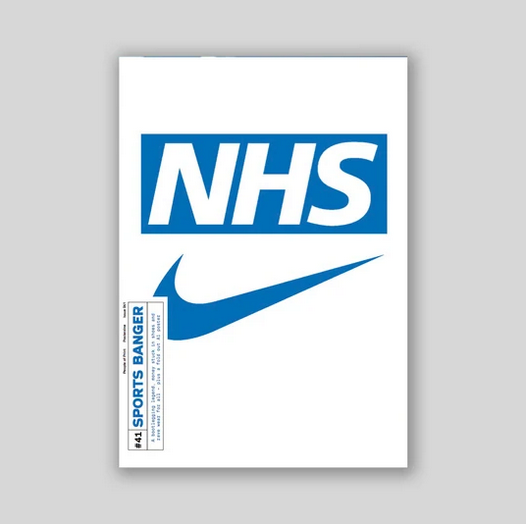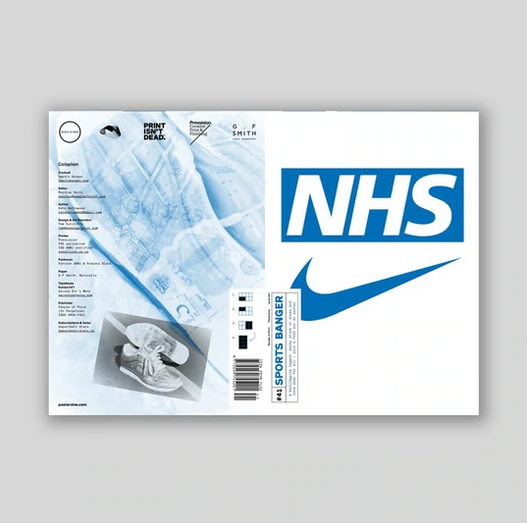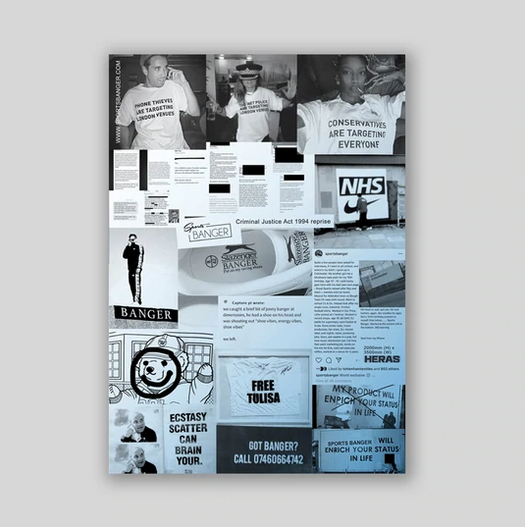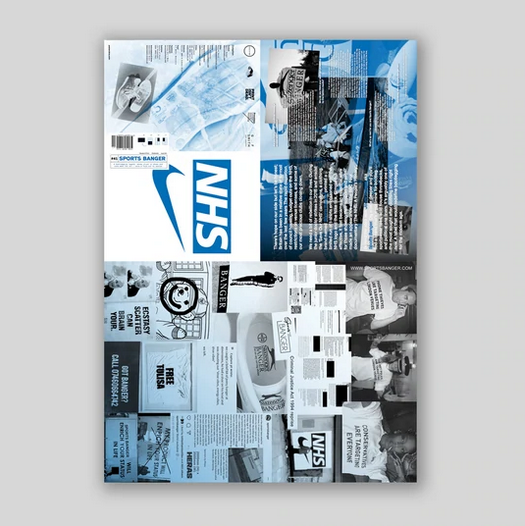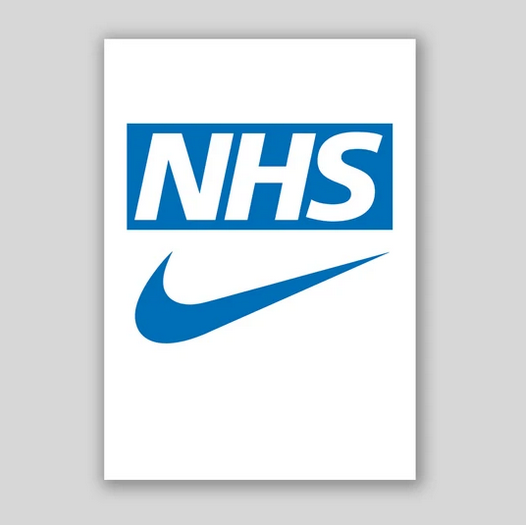 Posterzine® Sports Banger
A long overdue issue features the bootlegging legend Jonny Banger, a.k.a

Sports Banger

. After creating a run of limited edition tee-shirts displaying the NHS logo fused with the Nike tick, Banger's bootlegging brand of sportswear tees printed with political one liners, acid house throwbacks and comical imagery exploded. Becoming one of the most sought after brands in the underground scene.

Read an exclusive interview with Jonny inside along with a collage of awesome Sportsbanger visuals. Printed in 300U Pantone spot colour and process black.

Posterzine® is People of Print's monthly publishing project taking the form of a mini-magazine which folds out into a gorgeous A1 format poster (594x841mm). Printed by Pressision Ltd using (usually) two special spot colours onto high quality GFSmith Naturalis paper.

Direction:

Marcroy Smith 


Design: Tom Sutcliffe
Interview: 

Kate Hollowood 




Limited edition.