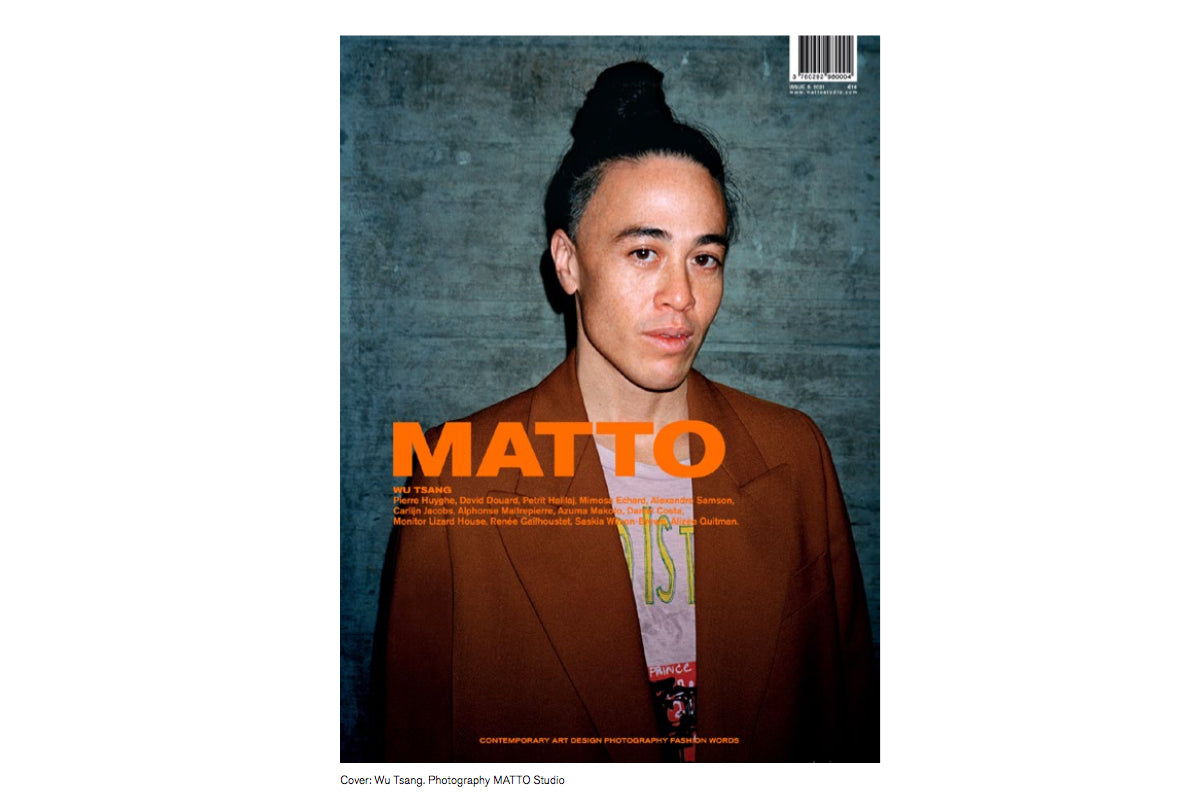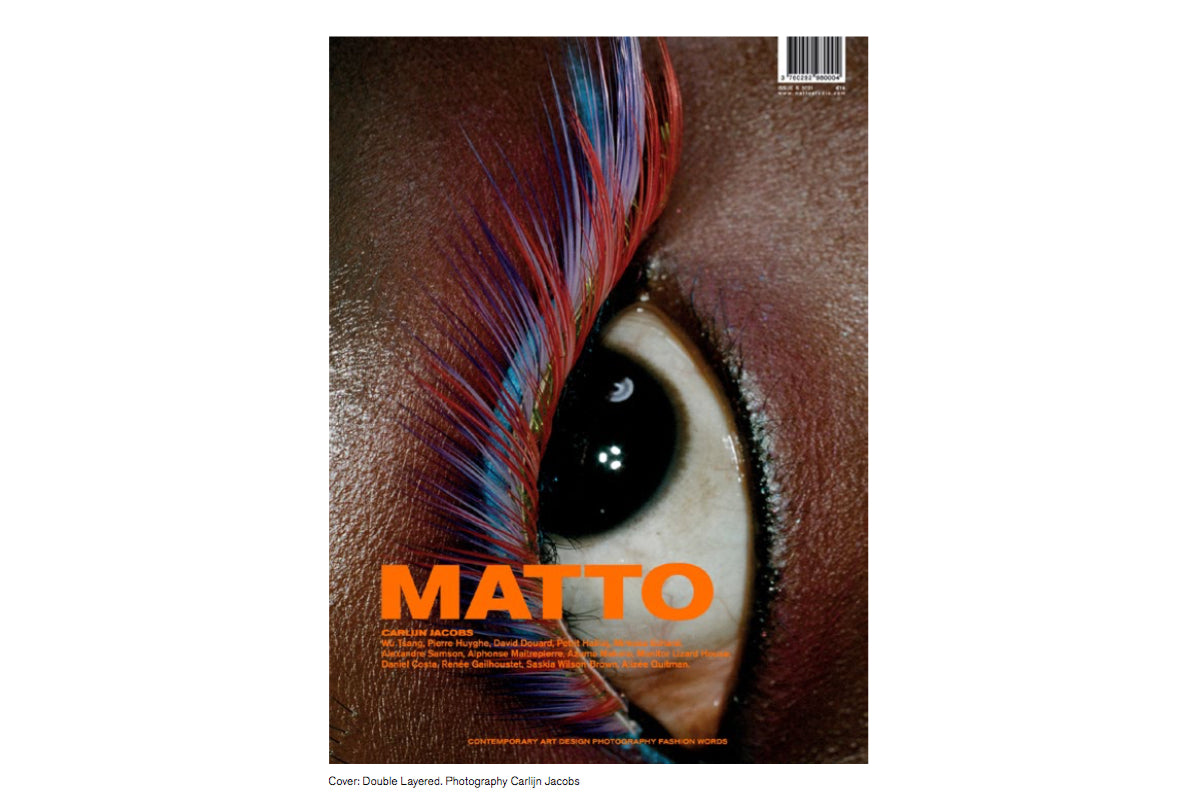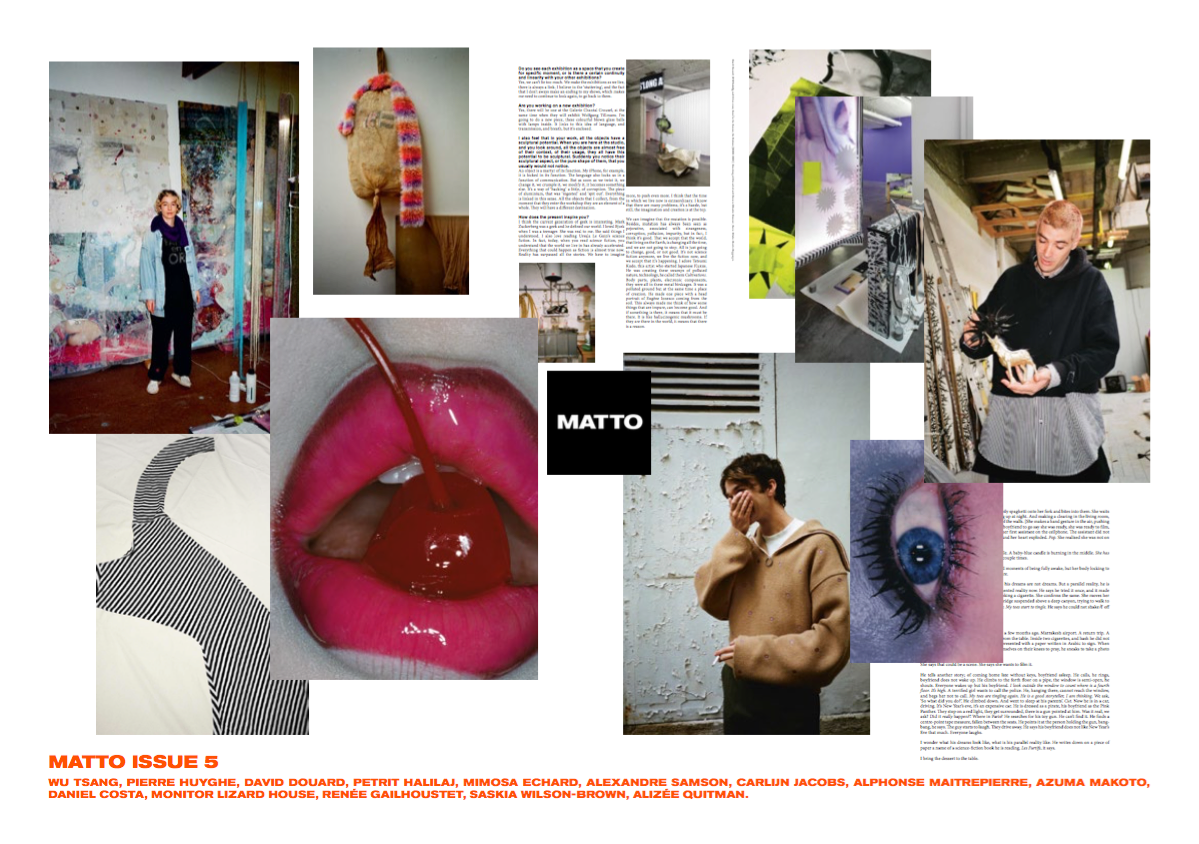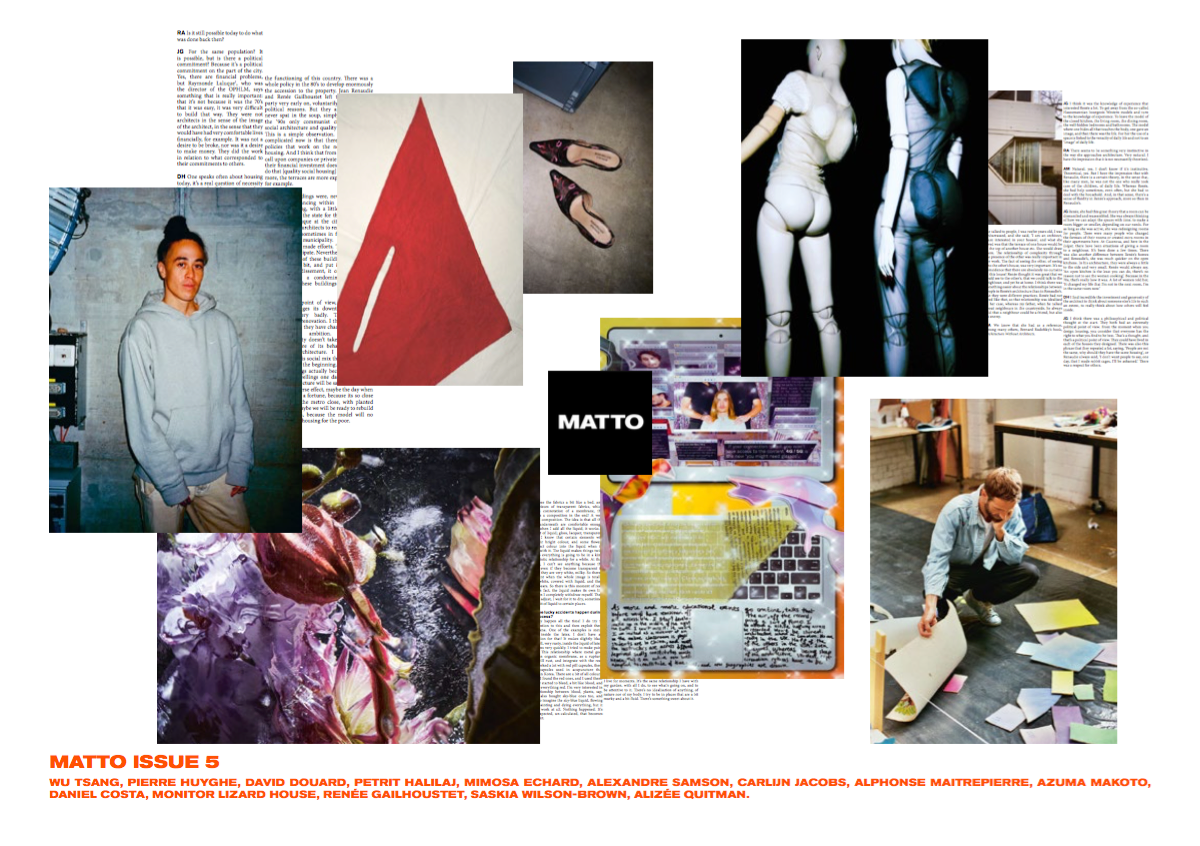 MATTO MAGAZINE Issue 5
Studio Visits and Conversations.

Contemporary Art / Fashion / Design / Photography.

MATTO MAGAZINE was launched in December 2018 by creative directors Aldo Buscalferri and Dominika Hadelova. It is a Paris-based biannual publication featuring studio visits and in-depth conversations with artists and designers, as well as literary texts, another-angle features on fashion and photography series.

Aldo Buscalferri has worked over the past fifteen years as a creative director for fashion, art and travel magazines such as Rolling Stone, GQStyle, L'Officiel Art and L'Officiel Hommes. Dominika Hadelova has background in Contemporary Art and Printmaking, having worked at the Tyler Print Institute in Singapore in conceptual art development in paper, as well as on various art projects in Scotland, Switzerland and Brazil.

WHEN THE REALITY CREATES FICTION
Issue 5 is about imagination. What should we believe in? What is in-between the reality and fiction?
David Douard, a studio visit with artist exploring the possibilities of communication, contamination, transmission. Azuma Makoto, a conversation with Japanese experimental orist who publishes encyclopaedia of owers that were breaded and existed only for couple years, until people stopped buying them. Alphonse Maitrepierre, a studio visit with a young fashion designer who is creating a world apart for himself. Petrit Halilaj, a conversation with Kosovar artist about a country whose passport does not allow one to travel to 95% of the countries in the world. Wu Tsang, visit at the theatre with video maker speaking of the forms of non-verbal communication and cultural appropriation. Saskia Wilson-Brown, an interview with founder of the Institute for Art and Olfaction, speaking of smell, imagination and the commercial perfumery. Tartine and Chocolate. Seeweed absolute. The scent of fear at midnight. 24 pages titled Le Jardin des Delices by Carlijn Jacobs. Column writings on imagination over dinners with friends and dinners alone. Pierre Hyughe, an interview with an artist saying that exhibition is not a hysterical object that says look at me! Mimosa Echard, a studio visit in a garden with painter using material such as sh roe, latex and ginseng. Alexandre Samson, a visit in the archives of the fashion museum in Paris, where under the ground thousands of pieces are dormant, protected by pheromone traps. A portfolio of selection of nondescript pieces from the archive, it's hard to imagine how they could be worn. Gailhoustet, a conversation between one painter and two architects about a social housing outside Paris that was revolutionary in the imagination of how others would feel inside. Daniel Costa, a conversation between friends about making threads and rugs in Nepal, the connection to the nature, how it becomes a whole odyssey. Monitor Lizard House in Bangkok, a feature on re ection on online eduction, called School HD 4K.