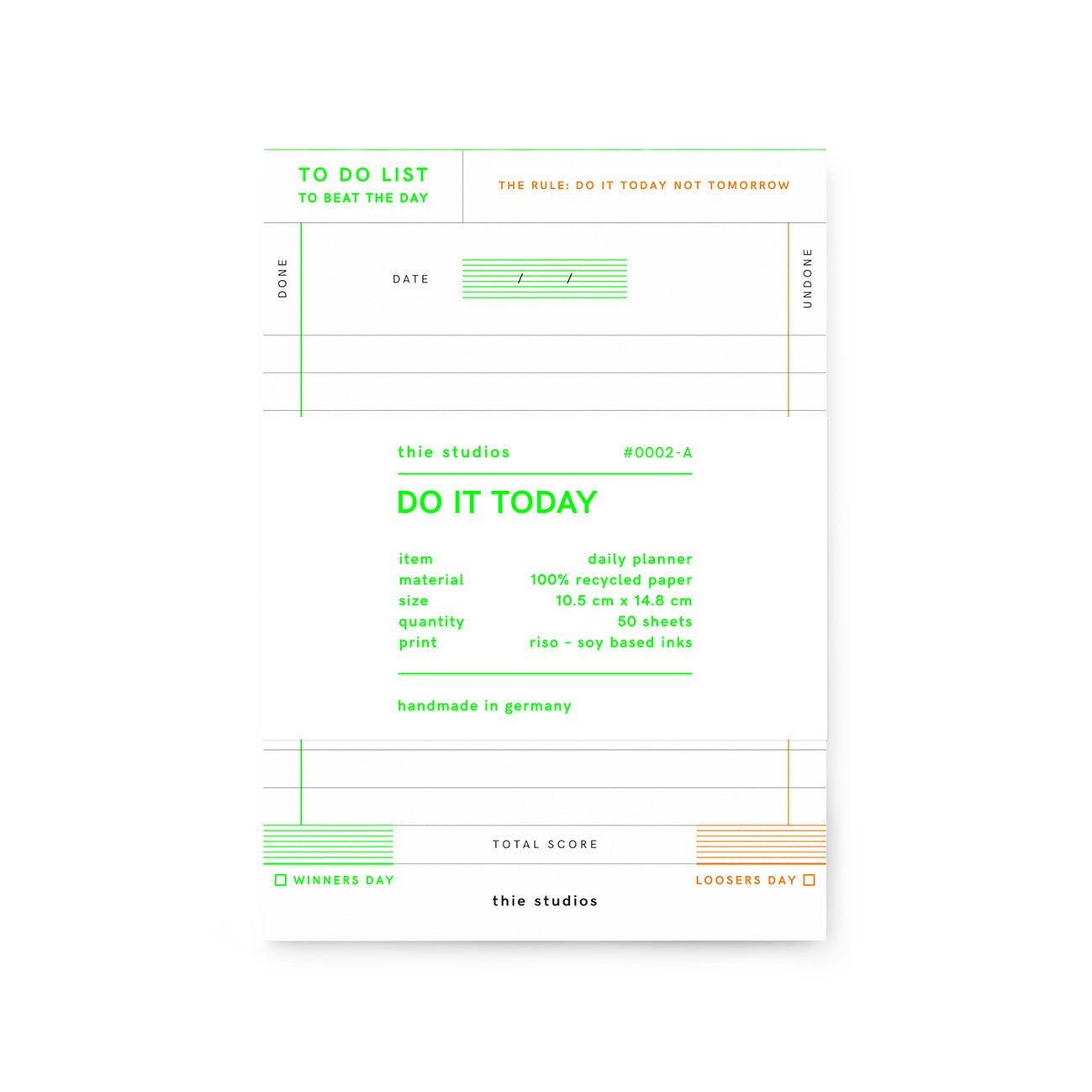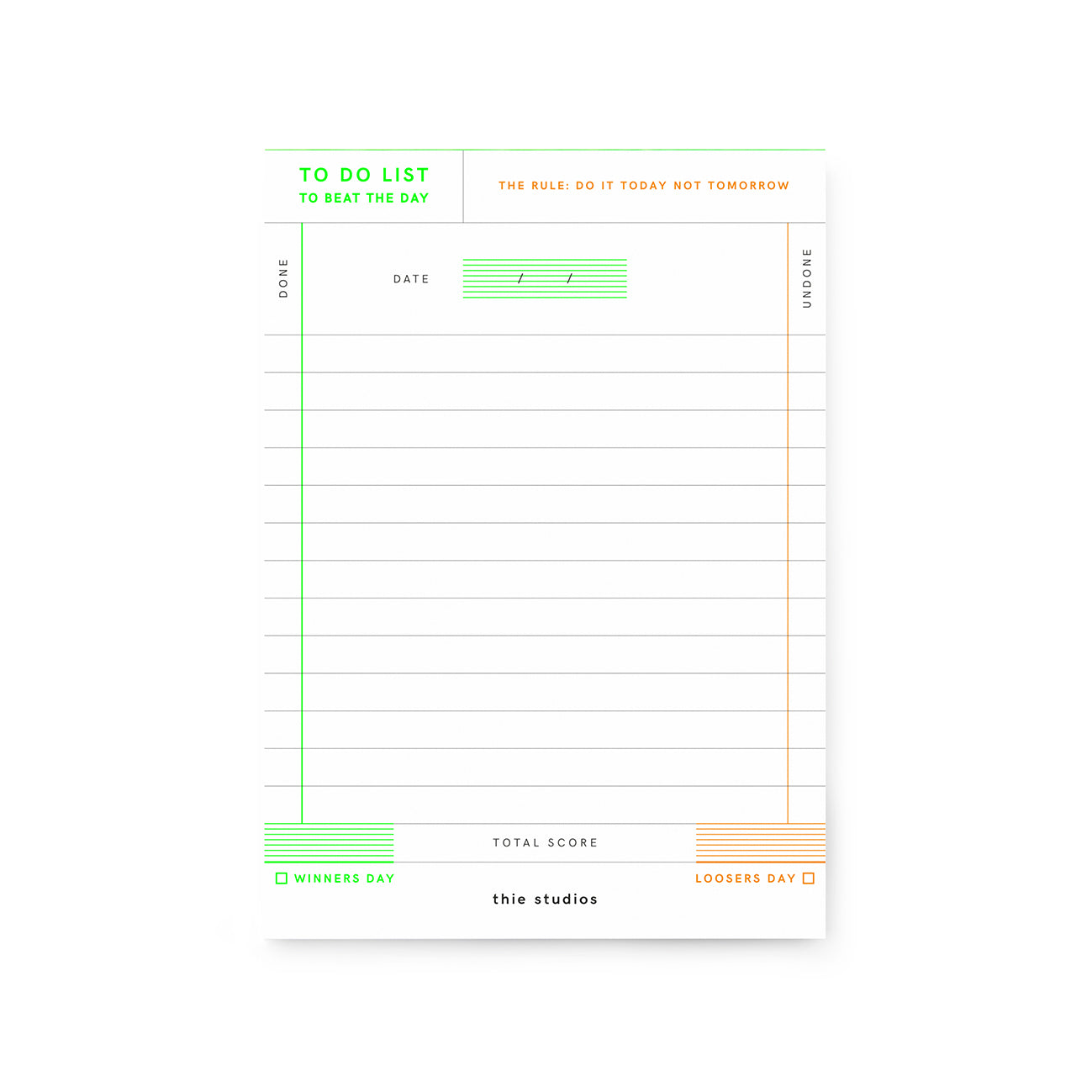 do it today daily planner - thie studios
eco-friendly to do list | 10,5 cm x 14,8 cm

riso printed with fluorescent colours on
120g/m² premium recycled paper which
is entirely produced with wind energy.

handmade in germany.

This is a little contribution of a real alternative to reduce the environmental impact without compromising on style.

To make a To Do List as conscious as possible, thie studios has chosen the most eco-friendly printing method – the Risograph.

The Risograph (Riso for short) is a japanese printing method which is highly energy efficient and sustainable.
It is made with soy based, non-toxic inks and stencils from plant fibres.

All this is handmade in Germany and completes the playful idea of a receipt book inspired To Do List.

Have fun and score green!