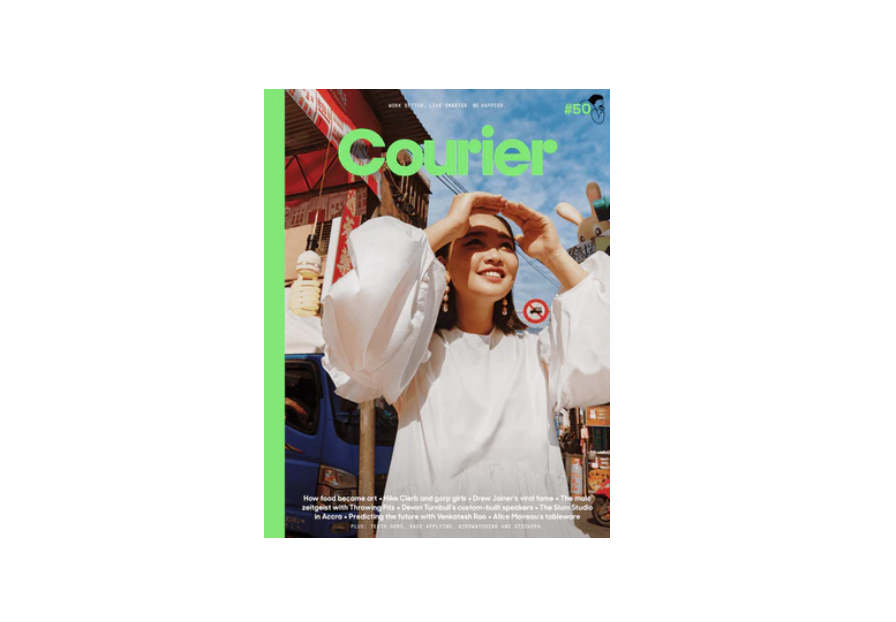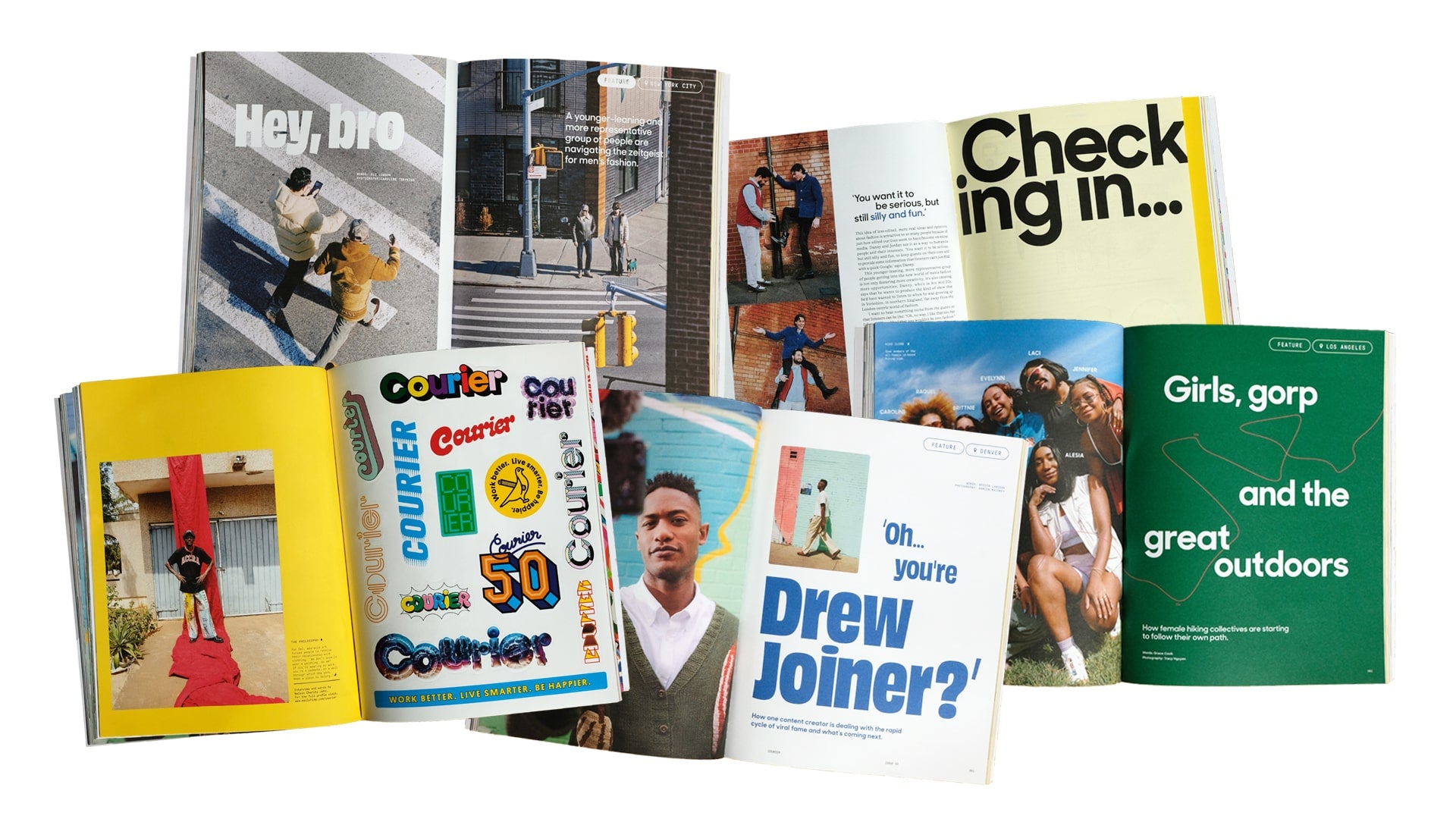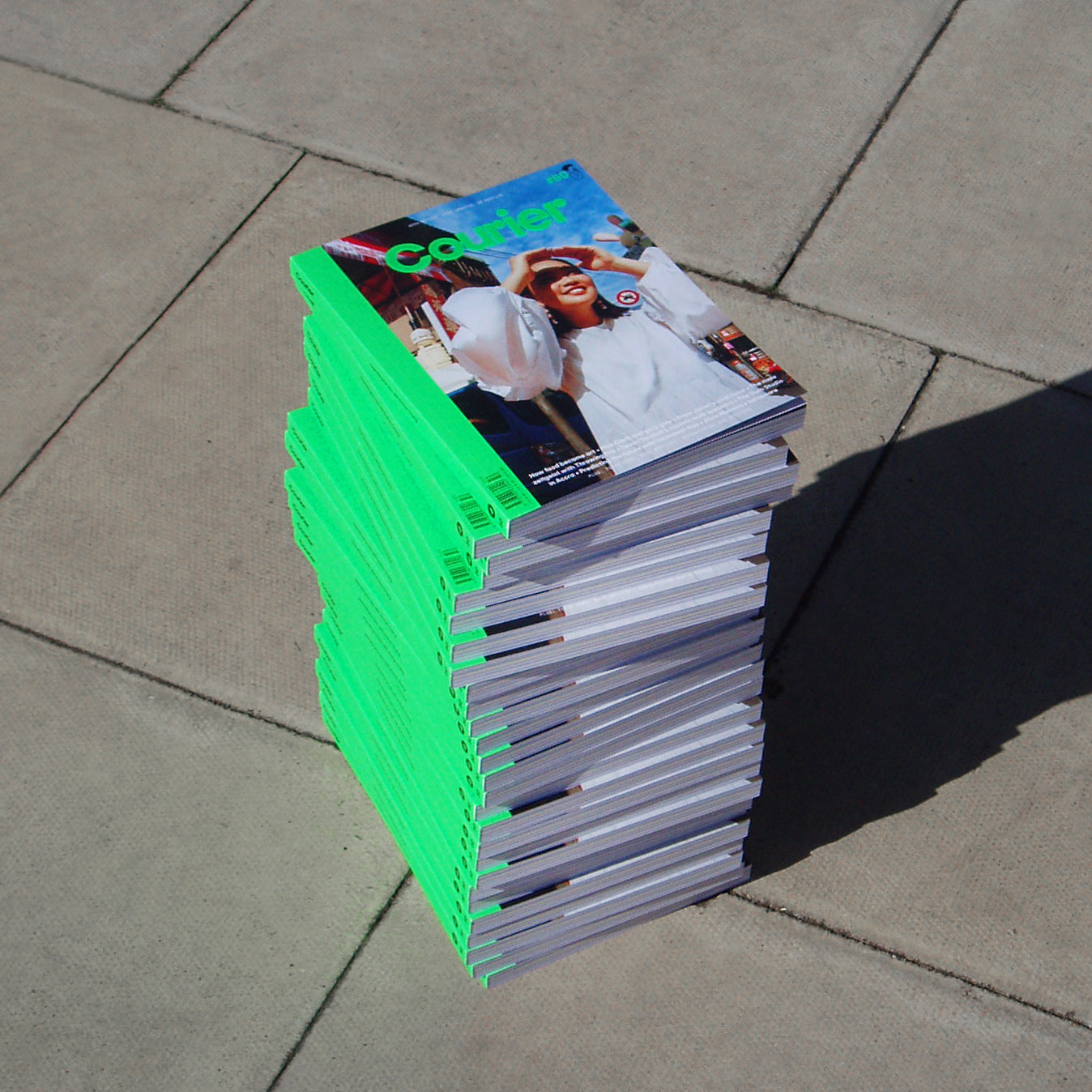 Courier magazine Issue 50
Courier has hit 10 years in print! To mark the occasion and their 50th issue, they've given the magazine its biggest refresh since launch.

We dive deep into tooth gems, birdwatching and rage-applying. The story of how food became art is told over three courses; for the mains, the founders of BAO take us on a trip back to Taiwan, their biggest inspiration. Plus, we've got sticker sheets, pull-out posters and interactive illustrations. 

In the US, Drew Joiner tells us about his rapid viral fame in fashion and how he plans to make it last. We take a trek with Hike Clerb in LA and talk about the rise of gorp girls.

Elsewhere, Throwing Fits and Danny Lomas talk (and talk) about 'the new male zeitgeist' in style. Devon Turnbull makes some of the world's most in-demand custom-build speakers and shows us his process. The Slum Studio in Accra schools us on sustainable fashion.

Plus, Alice Moireau's new tableware brand in Marseille, the niche sports riding the popularity wave, what's hot in Mexico City and Manila, and why memes are dead.

With a more experimental and bespoke approach, issue 50 will inspire you to work better, live smarter and be happier. What are you waiting for?