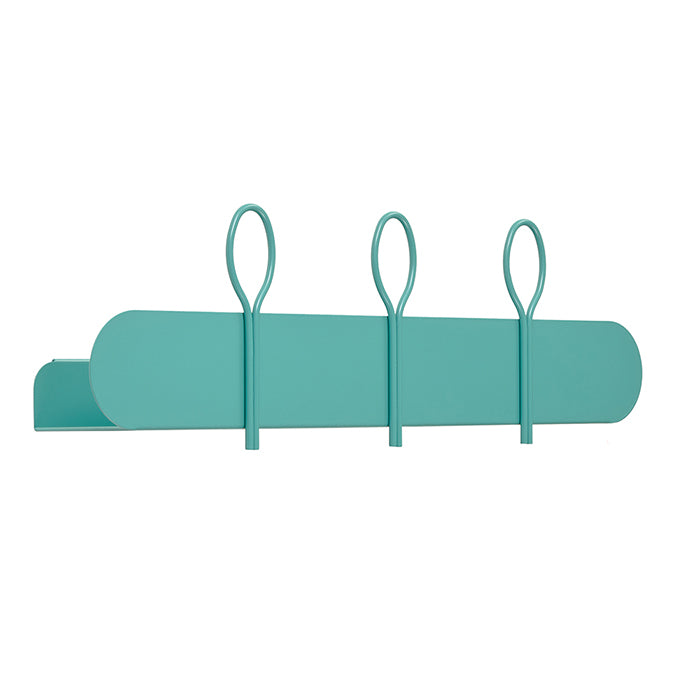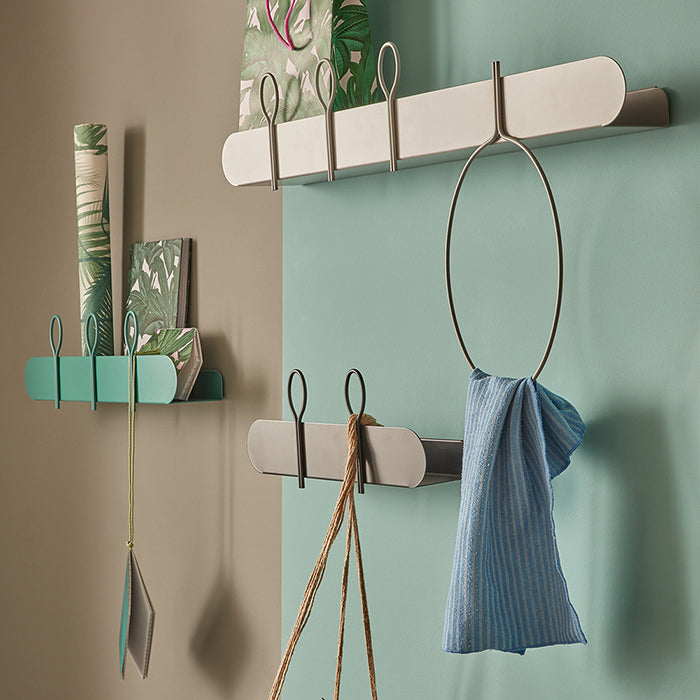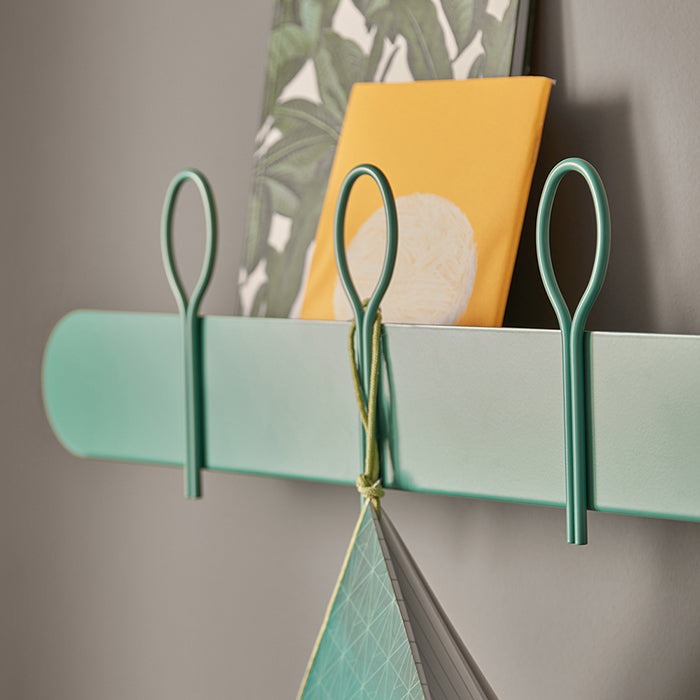 BALLOON 60 A shelf and coat hanger
Product selected in collaboration with Interni Lab
Delivery time: 3/4 weeks from order

Funny and resistant shelf with coat hanger characterized by an important graphic sign.
Useful for every room type, from the entrance to the bedroom, from bathroom to the children rooms.
Considering its peculiarities, we strongly advise to use two or three placed side by side creating different aesthetic themes and plays of colors.
- Dimensions cm 60x12x18h
- Possibility to combine it with the models cm 45 and cm 90
- Available in 15 colors of Meme Design range
- Supplied with the fixing elements
- 100% Made in Italy
- How to clean powder coating finishing products: as the case may be, only clean water, with slight additives of neutral washing agents (pH7), is to be used with the aid of soft, non abrasive cloths, rags or industrial cotton. 


Simpatica e resistente mensola con appendiabiti dal forte segno grafico.
Viste le sue peculiarità, si consiglia di utilizzarne due o tre affiancati creando così a proprio piacimento diversi motivi estetici e giochi cromatici. Adatto quindi a diverse tipologie di stanza, dall'ingresso alla camera, dal bagno alle camerate bimbi.
- Dimensioni cm 60x12x18h
- Possibilità di combinarlo con gli stessi modelli in versione cm 45 e cm 90
- Laccato in 15 colori di campionario
- Fornito con elementi di fissaggio
- Prodotto completamente in Italia
- Modalità di pulizia dei prodotti verniciati: utilizzare solamente acqua eventualmente con l'aggiunta di detergenti neutri (pH7) e caratterizzati da additivi leggeri. Usare panni soffici e non abrasivi.