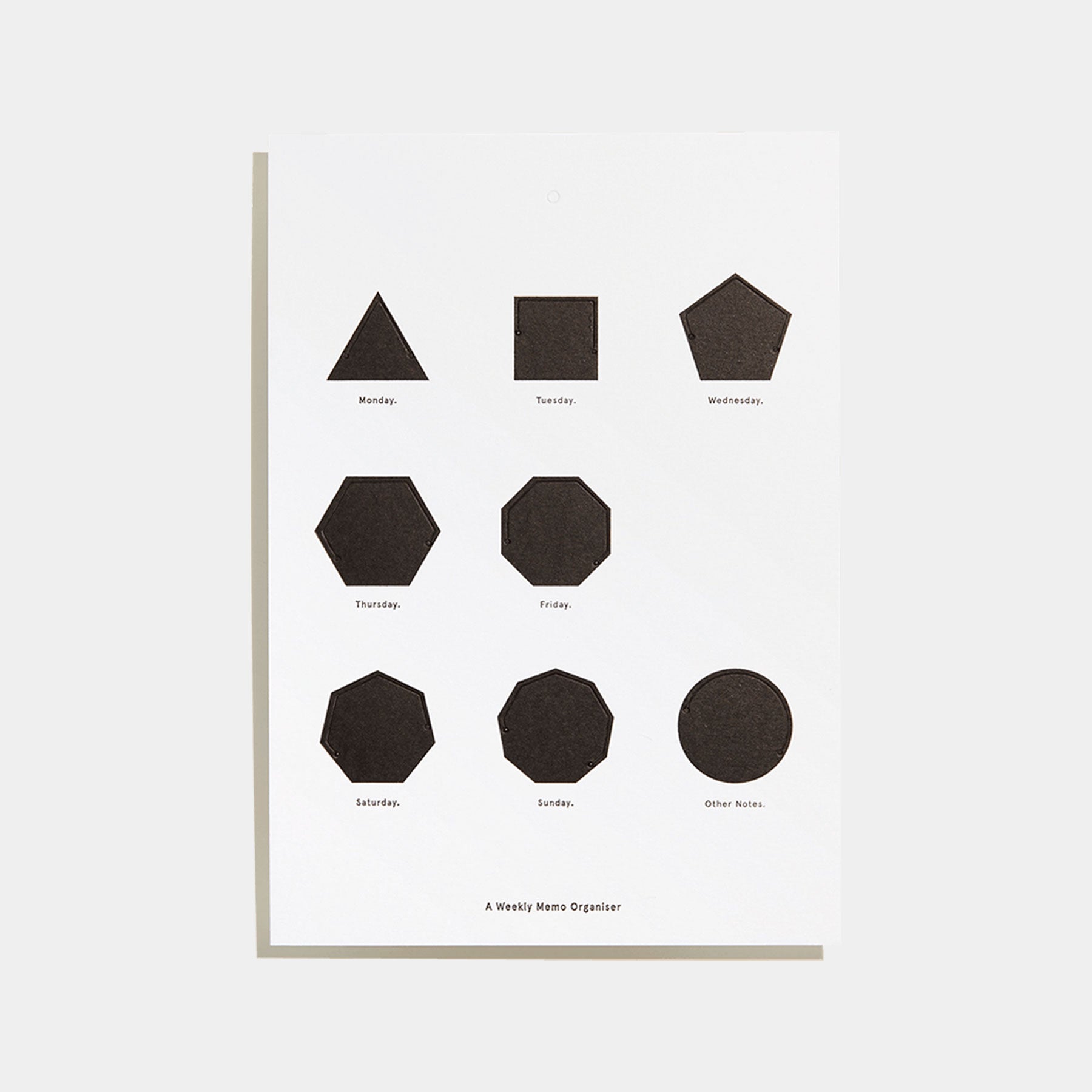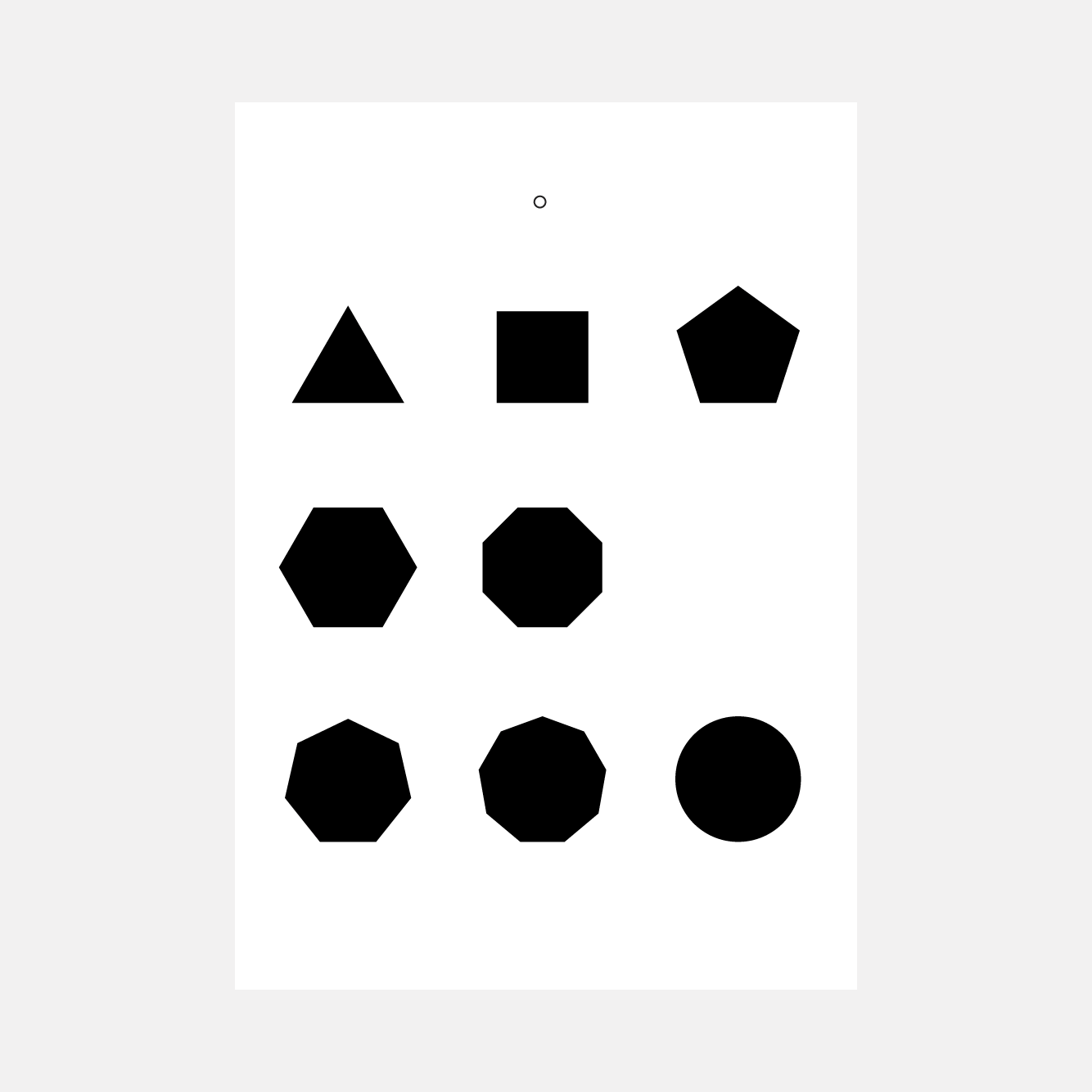 A Weekly Memo Organiser
A simple piece of card that helps you organise your busy week by clipping notes and other important or fun bits of paper.

— Dimensions: 297 x 210 MM
— 100 SHEETS
— To Do List
— Paper Origin: EU
— Paper Weight: 485 GSM, 100% COTTON CARDBOARD
— Letterpress with Black Ink

How To Use It

1. First use a pointy object, such as a pen or a pencil, to poke the holes out, including the large hole at the top of the card.

2. Gently push each die-cut shape from the back of the card towards you, just enough for the ridges to separate from the card, showing a visible gap. Make sure not to push with too much force, as you could risk causing an unwanted fold.

3. You can now then pin the card up on your wall at the hole at the top of the card, and organise your memos, notes or anything else that might fit by inserting them into the shapes that correspond with the relevant day of the week.